Acupressure Self Care Slide Show:
Transform Anger
Self Care Acupressure has taught me it is part of life to feel emotions. This month's acupressure routine is about balancing the emotion of anger, so that you can express it constructively and effectively. Take 5 minutes to practice this routine now, so that you can handle situations that bring up anger in the future. Hold each point with steady pressure. Take deep breaths. Breath into your fingers holding the points. The emotion of anger is about movement. How can you transform anger into a positive force for change? Don't force anything that is not there. Breath. Watch. Feel. Trust in your Strength.
Liver 14: Gate of Hope
Location: In the intercostal space between the 6th and 7th ribs
---
Kidney 24 - 27: Lively Center, Spirit Storehouse, Spirit Burial Grounds, Store House
Location: K 27 is located between the clavicle and the first rib, close to the mid-line of the body. K 24-26 are in between the ribs in the intercostal spaces below K 27.
---
Conception Vessel 17: Sea of Tranquility
Location: In the center of the chest, on the sternum
Powered by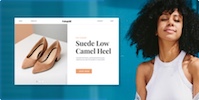 Create your own unique website with customizable templates.