Although for many people Labor Day marks the end of Summer, the warm Summer weather continues in California during the month of September.
In Chinese Medicine and 5 Element Theory the late Summer time is associated with the Earth Element. This is the harvest time.
The time when the gardens are at their most bountiful. If the gardener has been planting, watering, fertilizing, weeding, with good care and attention, the garden will create a harvest to last throughout the year.
The 5 Element system is based on the idea that humanity is a part of nature, not separate from it. Everything that is in nature, is also within us.
The idea of a harvest continues as a metaphor that within each of us there is a garden, and we are the gardener of our life.
Just as a gardener tends to the garden, we can tend to our life to create happiness.
I have found the best way for me to nourish and attend to my garden is to pay attention to myself.
The question "What do I need right now to take the best care of myself" is a question I often to pose to myself.
Do you every feel like your focus is being taken many directions at once? With my cell phone and computer alerting me with notifications, it feels as if technology is asking me to be a multitasker! Then there is my own addictive call to jump to another thought, as if my task at hand is not important enough to have my full attention!
Many times, I find I can tend to the garden of my life by drawing my focus and attention to one activity.
I feel calmer and more prepared when I focus on one thing, such as a conversation with a friend, I feel I can be present for their needs and concerns and have a more meaningful conversation. Even while doing the dishes, when I find myself bringing my full attention to the task, I do not break the dishes! I also find being able to focus on my needs creates less comparisons and competitions between me and others, because my attention is gathered on myself rather than others.
The Earth Element is about being grounded in who you are so that you can be confident with others.
When there is harvest growing with love and acceptance there is more to share with people.
In my life, this has meant gathering my attention inward so that I am strong in who I am. Then, I feel my metaphorical garden is blooming with life.
If your life was a vegetable garden, what would you need to create a great harvest?
What could you give yourself so that you nourish the being of who you are? Can you visualize your life overflowing with abundance from your harvest? This is a great time of the year to make of a list of all the things that would nourish you so that you are relaxed, content, and self-confident.
Learn more about how to have Self-Confidence, be Grounded, and see all the Abundance in life at my next Acupressure Workshop! Saturday September 16
th
at Kris Shevlin's Studio Sacramento
Powered by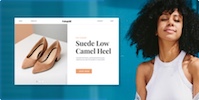 Create your own unique website with customizable templates.