​I teach Acupressure Workshops on how to hold self-care acupressure points. In these workshops I also integrate traditional ideas of Chinese Meridians into our modern lives through guided visualizations while the participants rest in yoga poses. Each workshop is based on a different Element of Chinese Medicine. We are now in the Autumn time of year which corresponds with the Metal Element. This is the time of letting go. As Mother Nature lets go of the dead leaves, it creates the nutrients for the following new growth in the Spring. It is necessary for Nature to let go in the Autumn time, to continue to bloom and grow the following year.

Everything that is in Nature is also within us. We are a part of it, not separate from the natural world. The Metal Element teaches that the trees let go of their leaves so that the essence of the tree remains and creates new growth. What does that mean for us? How can we let go of what is not needed anymore so that the best part of ourselves shine through? Do you ever get stuck in negative self talk? "I can't do this because I am …(fill in the blank)" Those negative thoughts are like the dead leaves that need to fall off the trees.

Letting go of these negative thoughts are like dead leaves that become compost. The negative thoughts can morph and change and become something new. For example, I used to have a repetitive negative thought that I was not any good at technology. I was afraid to learn because I thought I would make mistakes and that people would laugh at me. Then, I rephrased the thought into, "I am someone learning a new skill." Once I did that I gave myself permission to make mistakes and learn. It also reminded me of the things I think I am good at, which are artistic and creative things, and learning technology gave me a new way to express myself.

Do you have any negative self talk that you want to let go of this Autumn? Could you rephrase any negative thoughts to create a new way of thinking? What are your natural talents and skills? What are you good at? What did you enjoy as a child? How could you step more fully into all your organic talents and strengths so that you can contribute your gifts to the world? Your contribution is unique, and the world needs to hear your wisdom, because only you can give it.

I invite you to explore this topic more at the Acupressure Workshop for Self-Worth on Thursday November 9th, 6-8 pm at Kris Shevlin's Physical Therapy and Pilates Studio in Sacramento.
---
Powered by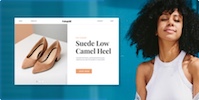 Create your own unique website with customizable templates.