Relax into Your Evening with Dirgha Breathing Exercise
After I drive home from work or doing errands, I have an easy self-care routine to relax from the day. After I pull into my drive way, I practice Dirgha pranayama or the full yogic breath. This breathing exercise helps me let go of my day and greet my loved ones with happiness and joy.
How to do Dirgha breathing exercise:
Sit up tall and ground down through your sits bones and feel the length in the crown of your head
Bring one hand to your abdomen and breath into that hand. Feel your hand move with your breath
Move both of your hands to the sides of your rib cage and feel your breath move into your abdomen and then into your ribs.
Bring both hands underneath your collarbones. Breath into your abdomen, ribs, and then upper chest.
Relax your hands by your sides and return to your natural breathing
Notice any changes or impressions
Dirgha breathing exercise has a potential effect of releasing tension in the chest and abdomen, calming the mind, and increasing the lung capacity. In general, this is a gentle and easy breath, but if you have any irritations while practicing this breathing exercise, stop and resume your natural breath.
Powered by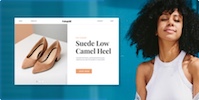 Create your own unique website with customizable templates.