​
About ten years ago I was working as a massage therapist at a day spa in the financial district of San Francisco. The spa was not too busy because it was the recession time. I was required to be in a 15-minute walking radius of the spa, when I did not have clients. I had a lot of free time to walk around the city because I was often not booked with clients.
At the time, I was reading books and taking classes on intuition and energy work. During my daily strolls around the city, I basically had nothing to do. I decided to practice my energy work on unknowing people around the financial district. Since I saw many homeless people, I decided to focus my positive energy on them. I took on this project as "homework" since I was not making money at the spa, I figured I needed to do something productive, and this seemed like a good idea to practice my skills.
During my long breaks between clients at the spa, I went looking for people asking for money, asleep in the corners of abandoned buildings, or sitting in parks with their belongings surrounding them. I put my skills to the test: I sent love and compassion to the person, in the techniques and style I had been learning. Then I focused on strengthening my own boundaries and container of who I am so that I did not lose myself in the process. I did all this quietly and nonchalantly and I honestly did not give it much thought.
One day after work, I was sitting in my car in the long daily line up to get on the Bay Bridge. I saw a profile of a man, about a block away from me at the stop light with a card board sign that I could not read from my angle. I began my process of sending good intentions this man's direction. Much to my shock, he quickly turned to face me, looked me in the eyes and mouthed the words "thank you."
How did he know? I thought to myself. He could have barely seen me, in the long row of cars at dusk. Even if he could have seen me, did he know I was "conducting energy work?" None of the other people I did my energy work on seemed to notice. The man and I continued to gaze into each other's eyes as I slowly made my way onto the bridge. I started to feel tears fall down my cheeks and he nodded in acknowledgement. My tears were from the overwhelming recognition in this man that he felt something that I did without my hands and without my voice. In this moment we both felt something beyond the physical world, and even as strangers, in giving and receiving, we felt this connection.
Giving and receiving is such a beautiful theme to me during these last days of the year. In the holiday spirit, I have made a Heart Centered Meditation for you,
access here
Happy Holidays and Peace & Love,
Karen
PS. Click
Here
for the Heart Centered Audio Meditation
Powered by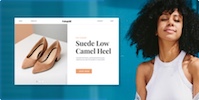 Create your own unique website with customizable templates.