The seasons are changing and the crisp Autumn air seems to be beckoning the colder weather.
I've been writing these past few months about how we are in the Earth time of year according to Chinese Meridian System. The Earth Element is about the Harvest time of year, the time to gather and store food to last during the Winter months. The Earth Element lives in Nature and within each of us.
The Earth Element is about our ability to feel secure, stable, and grounded in ourselves, so that there is always a "harvest" within us to keep us nourished.
Have you ever felt as if you were running on empty? As if all your energy is spent going in an outward direction, and you have nothing left?
In the spring of 2012, I felt this need to replenish myself in a very intense way. I suddenly had a family member pass away and I was about to have a medical procedure for a condition I was facing. In the middle my shock over this death, I knew my personal world was going to be turned upside down from this procedure. I would not be able to exercise or do yoga for a few months after the procedure.
At a time when I felt empty and depleted from grief, I would not be able to practice yoga, which is my retreat and sanctuary for life.
When I realized I wanted to be as healthy and strong as I could be to face this procedure, I realized the procedure was a opportunity. I made the commitment to myself that I would not drown in depression over the death of my family member.
I acknowledged my sadness and loss, but also decided to take good care of myself because I wanted to be as healthy as possible.
I cooked vibrant colorful vegetables, took moments to be grateful for the food on my plate, I went to my favorite places in nature, and talked to the wind in the trees. I built up my "harvest" and I thrived through my procedure and recovery.
When things feel challenging in life, is there a way you can re-phrase the situation so that you can nourish and take care of yourself?
What makes you feel good about yourself? What makes you feel content and at ease?
The Earth Element is about the idea that when tough times cross your path, you will have a full and bountiful garden within you to sustain you through any difficulty.
Learn how to build up your inner Harvest at my next Acupressure Workshop for Self-Confidence! Coming up soon Thursday October 19
th
6-8 pm at Kris Shevlin's Physical Therapy and Pilates Studio!
Powered by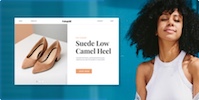 Create your own unique website with customizable templates.