Acupressure Self-Care Slide Show: Detox from Negativity
Learn One Acupressure Point, Large Intestine 11 to Help Relieve Shoulder, Arm, Elbow, and Wrist Pain. Large Intestine 11 also helps ease constipation, eczema, helps recover from colds and flu, boosts immunity, let go of negativity, and open to more creativity in life!

All these benefits by holding one acupressure point on your elbow! Breath, relax, and open to all the possibilities in your life!
Powered by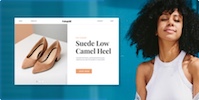 Create your own unique website with customizable templates.