We are now in the Late Summer time of year, which in Chinese Medicine is associated with the Earth Element. The gardens have given fruits and vegetables in abundance and now it is time to can, freeze, or dehydrate them. This often called the harvest time because we harvest the food to sustain us all year long.
Just as Mother Nature provides the vegetable harvest, SHE also provides warm sunny days for us to "harvest" our happy times of Summer. This is the time to experience the pleasures of Summer, hiking, swimming, camping, traveling, or whatever you enjoy during this season. The Earth Element is about digestion, not only physical digestion, but the digestion of thoughts, feelings, and experiences. You can balance your Earth Element, by taking in the sunshine and longer days of Summer, and noticing how the Summer makes you feel. There is no need to force anything, but when you feel good, notice what it feels like to feel good!
One of my favorite Summer time activities is simply sitting outside and watching nature. I like to let my mind relax notice the sounds, scents, and movement around me. It reminds me of my childhood, because I spent a lot of time alone playing outside. For me, in these moments, my stresses drift away and I feel a connection to the beauty around me.
In any way that feels appropriate for you, invite into your life the happiness of Summer. Even in some of my darkest moments, I have found solace in the vibrancy of flowers blooming and the wind in the trees. A simple pleasure during this time of year, is to go outside and feel the sun on your skin, your breath moving, your heart beating. Be authentic to what brings you peace, joy or positivity.
As we move into the rhythm of Late Summer, what would you like to do before we move into Fall? Is there a Summer time activity you did as a child that you would like to do now? Is there a place in nature you would like to visit or family you would like to see? Would you enjoy 5 minute fresh air break, to notice, feel, and digest this Summer time air?
In my next Acupressure Workshop on Saturday September 16th at Kris Shevlin's Studio, we will explore this idea of creating a "harvest" within ourselves so that we can step into the world as our best, most confident self! Purchase presale tickets at
squareup.com/store/acuyogini
Powered by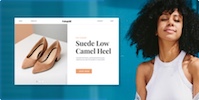 Create your own unique website with customizable templates.