I took a lot of yoga photos over these past 40 days, and also a lot of photos by mistake. I started to enjoy the mistake yoga photos more than the actual yoga photos. I thought of changing this project into 40 Day Mistake Yoga Photo Journey, but I wasn't sure if anyone would enjoy that but me.
:)
Thank you, for going on this journey with me. I've been counting down the days to my birthday. Today is my 39th bday!

It is my hope that my sharing of who I am and what my yoga practice is about has in some way reached your heart.

The practice of yoga is not easy or even comfortable, but I believe it can help create ease in life and help us be comfortable with ourselves.

I bow to all my teachers that have helped me on my yoga path, I bow to all my colleagues that teach their passions, I bow to all the students that have given me the gift of listening.

May you be happy
May you know your Self-Worth
May you feel peace
Powered by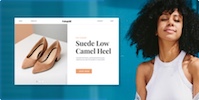 Create your own unique website with customizable templates.