I believe my yoga practice began a year or two before my asana, or physical postural practice began. I had a difficult time my first semester in college, things were not going so well, and when I look back on it, I think I was just having a hard time concentrating.
The day my yoga practice began, I remember thinking I hadn't been spending much time looking at the sky, the trees, and the plants. Something in me knew, if I spent more time looking at nature, I would return to my old self, and do better in my studies and make friends easier. And it turned out to be true!

Meditation & Yoga wasn't mainstream when I was in college, like it is now. I didn't have a word to describe what I was doing. I just knew if I went outside and spaced out on the world around me, I would feel a lot better.

These days I have so much information in my head on meditation, breathing exercises, yoga alignment. I like to leave all this information behind sometimes, and remember my early days of practice:

Looking at the sky & relaxing
Powered by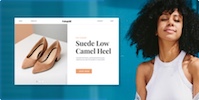 Create your own unique website with customizable templates.