I look at every teacher as someone I can learn from. It doesn't matter to me if someone is a new teacher or senior teacher, I open my practice to everyone the same way. It is just my personality. I'm an open minded person and I don't judge people. I look for the best in all teachers and all students.
But at a certain point I had to put boundaries about what I let into my life. Just as I am so physically flexible and I have to put limits on how I stretch so that I do not hurt myself, I learned how to put limits on who I listen to about my practice.
It has been almost two decades of unrolling my mat each day and watching the inquiry of my practice, and almost thirteen years leading others as a yoga teacher. It is an interesting job because sometimes people ask me questions that I feel my best response is to pose more questions to them so they can move deeper into the inquiry of their practice. It is my hope that I share with others that the best teacher is the one inside of them. In me, you have a yogi friend on the path as well.

#yoga #yogafamily #yogacommunity #yogalife#yogaeveryday #yogajourney #gentleyoga#yogisofig #acuyogini
Powered by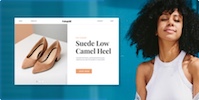 Create your own unique website with customizable templates.