Instead of taking an instruction, a piece of dialogue, or map and fitting my body to an outside form, I feel for the movement inside
me and let my body express that posture. Each posture or asana, is like a prayer of sweet dedication to truth.
Powered by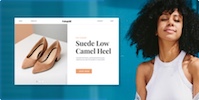 Create your own unique website with customizable templates.