Have you ever been in a conversation when someone keeps interrupting and talking over you? (How rude! )
My goal for teaching has been: how can I lead without interrupting the conversation happening between the person in front of me and their body? This concept has made me change the way I was initially taught to teach yoga. Instead of giving instructions on how to do something, for me, teaching is like going on a walk together and seeing where it takes us.
Powered by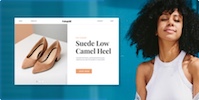 Create your own unique website with customizable templates.