When I first started yoga, I was just doing yoga and it made me feel good. It was easy. Then I started living and being with something that can't be named and it wasn't easy but it was much more rewarding.
I began to feel like a strong mountain and every so often the earth would move and I would have to walk through new and unfamiliar pathways.

Inside of you is your unique style, your creative movements, your inner knowing. Believe in your gifts and know the earth is here to support you.
Powered by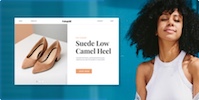 Create your own unique website with customizable templates.