When I was in my 20's-- just after I finished college, my Dad was always trying to lovingly nudge me towards a steady job, but I was spending all my time doing yoga. One day he looked at me and said "let me help send you to yoga teacher training and let's do this together". My Dad didn't know anything about yoga, but he knew that was my passion and that is all that m
attered to him. He passed away quite a while ago. He is the reason I became a yoga teacher.
My Dad was a professor, a president of a company, a leader, and he was never afraid to look people in the eyes and tell them all their good qualities. He came to my yoga teacher graduation day and told me " I'm so proud of you".

If you are missing your loved ones that have passed away this holiday, my heart is with you!
Powered by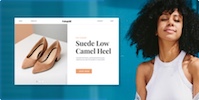 Create your own unique website with customizable templates.