There are some things about my physical body that I will not take 'no' as an answer. I will not stand by and let my shoulders dislocate! Here I am activating my serratus anterior, to strengthen my shoulders.
I often think about my grandpa and the story told about his feet. His feet used to internally rotate, just like mine do. The story goes that he put out bricks side-by-side and practiced walking next to them until his toes pointed straight. I think about him when I do certain yoga exercises or routines.

I've heard that when someone close passes away, it becomes the duty of their family to take on their good qualities and continue their positive spirit through their good qualities. My grandpa passed away a long time ago, but my determination and perseverance comes from him. I never give up!
Powered by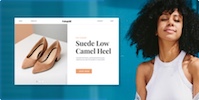 Create your own unique website with customizable templates.