Before I was into yoga, I was into going to the gym. I remember being at the gym during the winter holidays one year and looking out the window at the passerby Holiday Shoppers and families. I and wished I could give myself time for things like that without any guilt, but I always had to fit in my long workout.
Then I got into yoga and I found a way to take care of myself and find balance in my body. But a few years into yoga, the practice became just another thing to obsess about. I started to have to do yoga everyday, sweat everyday sometimes twice a day. I became addicted to mastering postures. All those things are great and admirable, but for me it wasn't great. Instead of the practice bringing me closer to myself, it was pushing me away.
Now I try for balance and moderation in my practice. I make time for friends and family. My yoga helps me interact with the world now and not be separate from it.
May you be happy, may you see your beauty, may you know you are enough just as you are.

Powered by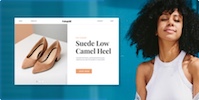 Create your own unique website with customizable templates.