I was taking class at a yoga conference one time, and after the class, a woman near me walked up to me and said "thank you". I don't know why this stranger was thankful to me that day, or what she meant by the statement.
But when I take yoga classes I feel 100% unselfconscious. It is my time to get to know myself better. I often don't notice the people around me (partly because I can't see anyone without my glasses lol). My connection to myself is strong. I spend the class traveling inside my spine, pelvis, knees, the soles of my feet. I don't care if I fall out of balancing poses. I don't care if don't do any poses to my end range of flexibility. I don't care about getting " better" at poses, whatever that means. Mostly, I stop thinking in the way the world requires and feel grateful to be alive.
Powered by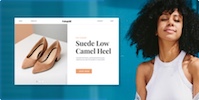 Create your own unique website with customizable templates.